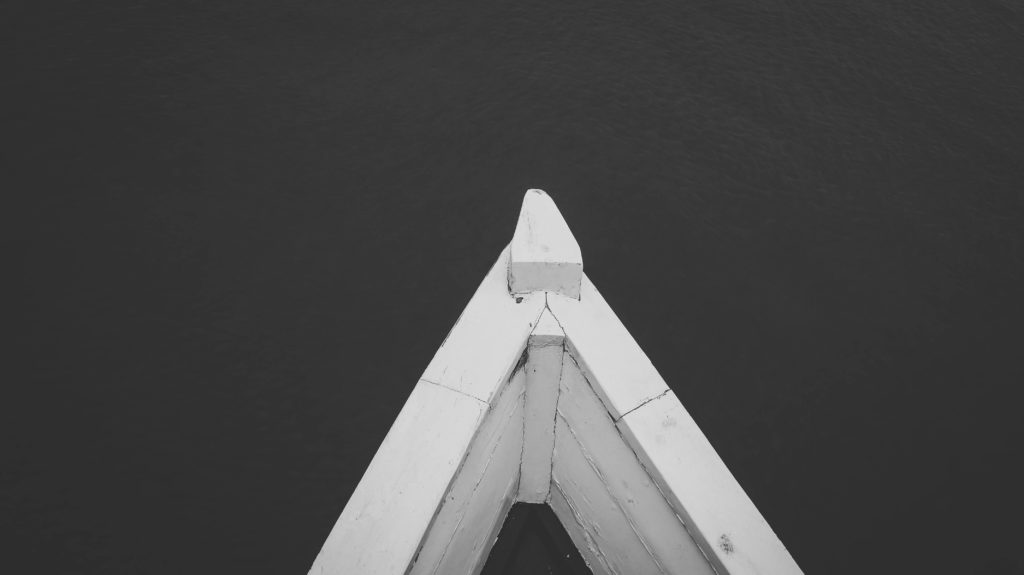 There's a gentle sway I've detected in quiet moments of my recent days.  A pitch so forceful at times that I'm shaken off-balance.  And in those moments, I know – I'm drifting.  The course has been unknown from the start, but have I deviated from it?  Is the yaw working unseen, taking me steadily through uncharted waters or have I ceased striving, being taken adrift by currents, winds, and waves indeterminable?
"The heart of man plans his way, but the Lord establishes his steps."
Proverbs 16:9
Is my life on track?  Am I going the right direction?  Is this heart planning my steps or is my mind taking paths as they come upon me unawares?  I want to live a life guided and directed by the will of the Father.  I long to be known by my love, by a heart shaped in the fashion of my Maker's compass.  Long has this struggle haunted me.  I come up wanting.  Not measured to be enough.  But when I close my eyes, my prayers assure me that I'm not out of His hands or His control or His path.  Until recently.  I'm off the map.
There's a tightness in my chest that grips so hard I can't find air.  It threatens to unravel me.  To crush me beneath its reality.  That I regret.  I've never felt regret like this before.  I've bought into the world's idea that all mistakes are part of what makes you the person you are today – and the Christian's idea that everything happens for a reason and is never outside of God's plan.  But.  But.  Did they take into account me?  And my immeasurable ability to defy the Most High?
"But if they openly curse, what will they gain by spitting at the sky?"
John Calvin
With nothing to gain, I tilt my head and scream profanities to the One who swore I could never be wrestled from His hand.  And now, covered in my own accusations, I find myself cursing every stumbled step I take.  Unable?  Unwilling?  To be still and seek Him.  First.  To look beyond the fire and feel more than the quake – to hear Him.
But.  But.  How do I go back?  No amount of correct steps from this moment forward can recoup the wears of wasted travels.  And this I know, it will never be enough.  Not a single right intention, not a moment of true worship, not a step of the preordained path.
How can I lift my head to the One who gave much when I have so little?  I haven't even tried to profit more.  I've buried my treasure and waited for His return.  Making no gains.  No interest.  Nothing to show for the years entrusted to me.
 "But from the one who has not, even what he has will be taken away."
Matthew 25:29
And I feel it slipping.  I feel myself drifting.  Taken away.